PTCA Technology Transfers
PTCA Semi-Compliant

Excellent SC

The EXCELLENT SC is a well-balanced semi-compliant balloon catheter specifically engineered for crossing the most difficult lesions and tracking tortuous anatomy, tailored for every lesion size.

PTCA Non-Compliant

Excellent NC

The EXCELLENT NC is a non-compliant balloon catheter with minimal growth and robust rated burst pressure and combines advanced precision and material engineering technologies for optimum reliability and deliverability

PTCA Stent Delivery System

Excellent SDS

The EXCELLENT Stent Delivery System pushes the boundary in terms of performance and safety and has an enhanced crossability and flexible deliverability. The Excellent SDS is considered by many KOL Doctors across the world as their most favourable to use and call it a high quality workhorse PTCA catheter.
A unique opportunity to own a ready-to-go PTCA system that is favourable with KOL doctors across the world.
The EXCELLENT series (SC/NC/SDS) is available for full design technology transfer and are EU market proven PTCA Designs. Your organisation would become instant 'design owner' with rapid manufacturing capabilities and instant OEM sales possibilities. A complete package and a unique opportunity only available at DTC.
The EXCELLENT Stent Delivery System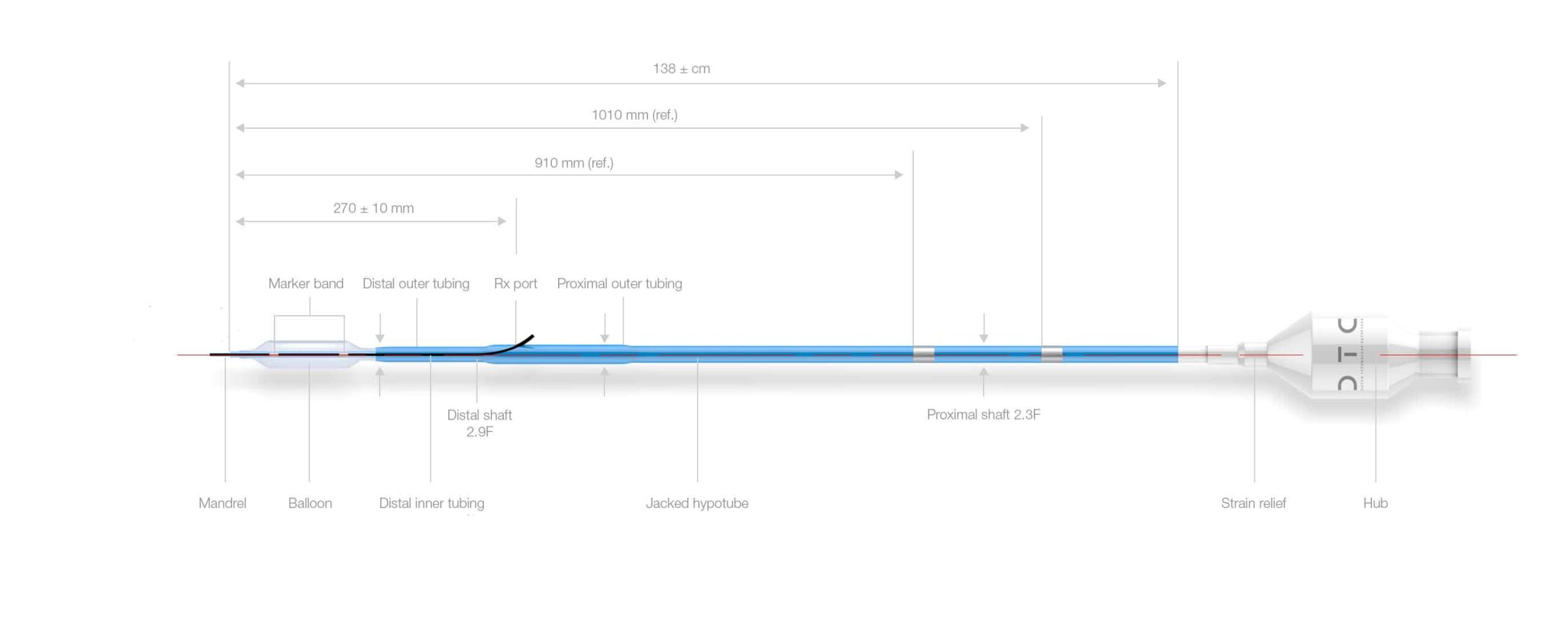 | Catheter Type | Rapid exchange |
| --- | --- |
| Gudie wire compatibility | 0.014″ |
| Catheter working length | 138cm |
| Proximal shaft diameter | 2.3F |
| Distal shaft diameter | 2.9F |
| Catheter tip length | 4.25mm |
| balloon material | Nylon |
| Marker band | 2 radiopaque marker bands |
| nominal pressure | 9atm |
| Rated burst pressure | 16atm |
| average burst pressure | 31atm |
| proximal shaft | Hypotube |
| Guide catheter compatibility | 5F (0.056" ID min) |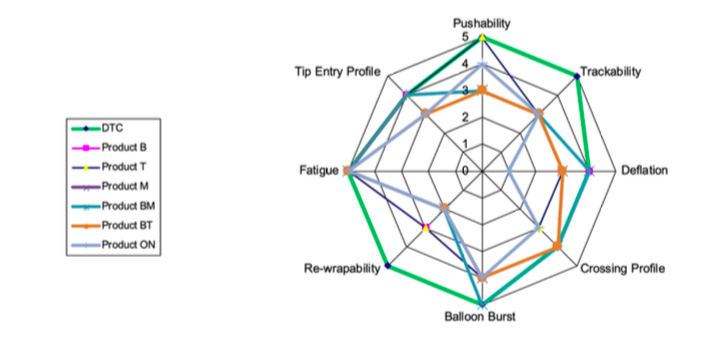 High Quality and Market Proven PTCA Designs for instant Manufacturing & OEM capabilities.

Complete support from equipment advise and vendor selection, to machine installation and Calibration, full work instructions and engineering specifications, detailed top/sub level assembly, detailed components and material usages, on-site training & support on Balloon Forming and other critical tasks. Support with CE mark and FDA documentation preparations. NPD -> NPI

Complete step-by-step Work Instructions and testing guidelines with the entire manufacturing process (QA/QC) and Process Flow Chart.
PTCA Technology Transfer Process
DTC's customer centric technology transfer process ensures that needs and expectations are explicitly documented, translated into requirements and PTCA technology transfer project plans are executed on-time, within budget, and 100% accurately.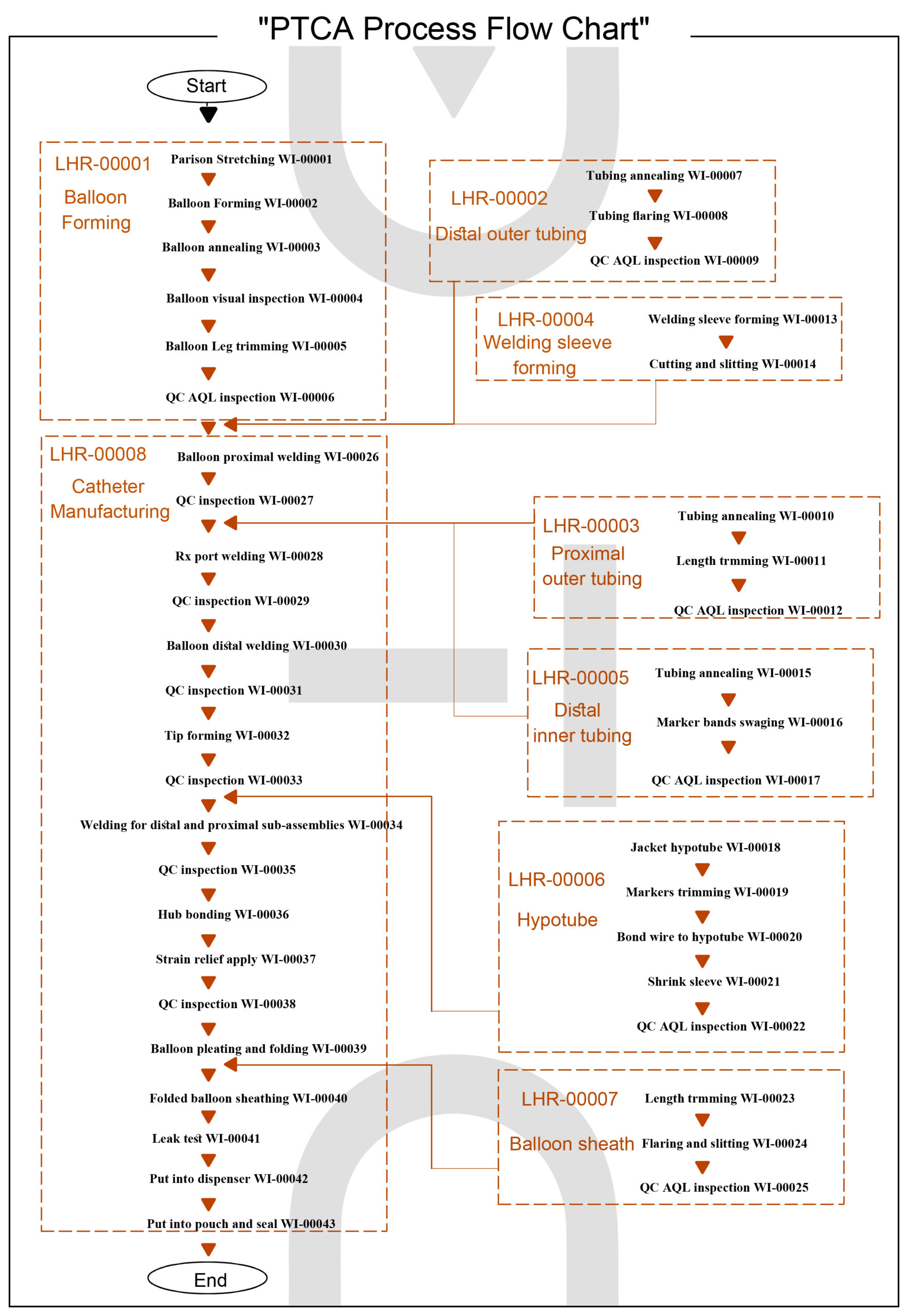 PTCA Transfer Opportunity Analysis
Design and Process Improvements
Manufacturing Line Install
A unique opportunity to become design owner of a proven PTCA system. No development costs, no design costs, minor customizations, instant manufacturing, proven CE mark abilities and full support + work instructions from DTC.
IF YOU WOULD LIKE MORE INFORMATION OR TO ARRANGE A MEETING TO SEE WHAT DTC CAN DO FOR YOU, JUST SEND US YOUR DETAILS HERE