Oem IV Catheter Tubing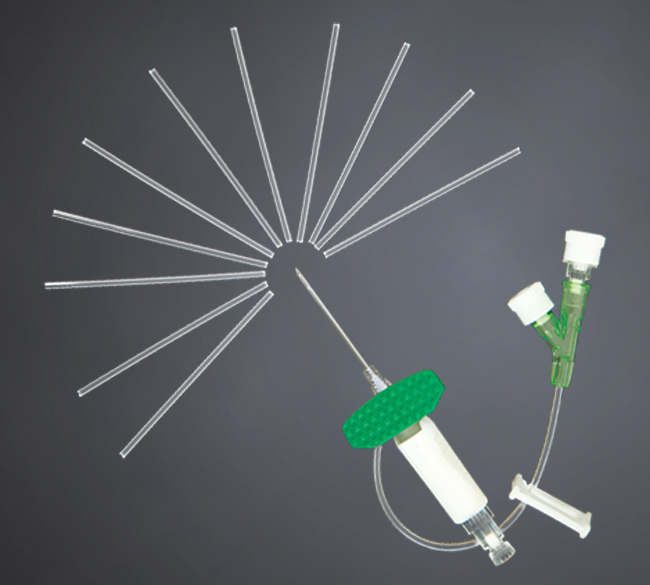 DTC Manufacturing partner is the IV Catheter Tubing leading supplier to IV catheter manufactures around the world.The accurate FEP/PU radiopaque tubing has supervised dimensional cohesion and you will get the customized size as per your choice. DTC Manufacturing partner's IV catheter tubing gives its customers a leading edge by enhancing yields, reducing lead times, and increasing cost competitiveness.
Performance
The industry-leading resistance levels (down to 0.02mm) custom-tailored sizes to the needs of the customer complete range of 14-26 Gauge tubing finest radiopaque visibility systematic striping fully embedded within the tube walls
Quality
Comprehensive statistical reports provided including production charts per lot 100% production and packaging within class 100K cleanrooms 100% traceability on all products.
Service
Shortest lead times in the IV catheter tubing industry Highly technical engineering team provided global on-site support Tubing supplied in spools and/or cut pieces at no additional charge
Simple and economical to the secondary processes like forming, bonding, reflow, etc.
Materials used are: Pebax, Nylon, Polyurethane
Application area: Guidewires, guide catheters, etc.